Limpley Stoke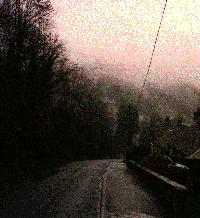 Limpley Stoke is in the same group of villages as Freshford. It is in three parts, Lower Limpley Stoke, Middle Stoke, and Upper Limpley Stoke. This is on the side of the Avon Valley; the A36 (one of the first engineered toll-roads) works its way up on what must have once been a ledge on the wooded hillside. Unfortunately, the ledge has turned out to be an active fault, and the ground below the road has sunk, leaving the road along the top of a sharp drop, in frequent need of piling.
It is a wonderful place for misty scenes!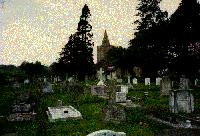 One of my favourite places for sitting was Limpley Stoke churchyard, where I sometimes wrote poetry, or at least, poems.